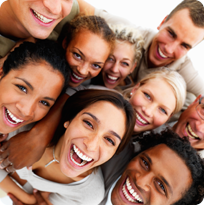 Clarus® is a medicine taken by mouth to treat the most severe form of acne (nodular acne) that cannot be cleared up by any other acne treatments, including antibiotics.
The active ingredient in Clarus is called Isotretinoin, which is related to vitamin A. It belongs to a class of drugs called retinoids.
Please be aware of significant warnings for people taking Clarus, such as the high potential of birth defects and other health problems. Read through all pages of this site, as well as the 'Information for the Consumer' that comes with your prescription for Clarus especially "What are the important warnings for females taking Clarus ?" and "What special symptoms you must immediately tell your doctor about — Serious Side effects you must immediately tell your doctor about ".
About CLARUS side effects
Clarus can cause serious side effects.
Before starting Clarus talk to your doctor about how bad your acne is, the possible benefits of Clarus and possible side effects. Your doctor will ask you to read and sign an Informed Consent Form. By signing the Informed Consent Form, you are signing that you understand some of the serious risks of Clarus.
For more information about side effects, please read the Information for the Consumer document that is given to you with your Clarus prescription, or click here.
Note: You should read the Information for the Consumer every time you get a prescription or a refill for Clarus because there may be new information.
How to take CLARUS
Depending on your dosage of Clarus, you'll probably take it for at least 12 to 16 weeks. This is called a course of therapy. If you require a second course of therapy, it will start eight or more weeks after your first course is done.
Read your prescription label carefully and take the exact amount of medicine prescribed by your doctor. The amount of Clarus you should take has been chosen just for you. Your dose of Clarus is based on your body weight, and your doctor may change your prescribed dose from time to time, so it's important to check the label every time you fill your prescription. If you have any questions, call your doctor.
The soft gelatin Clarus capsule is easy to swallow. Do not chew or suck on the capsule. Swallow your Clarus capsule whole with a full glass of liquid. It should be taken with food or just after a meal. If you forget to take your dose at mealtime, you can take it with a later meal that day, but don't take more Clarus® in one day than your doctor has prescribed. The reddish brown capsule is the 10 mg size and the orange brown capsule is the 40 mg size.
How to store CLARUS
You don't need to refrigerate Clarus but it should be kept in its original package at a temperature of 15-30°C, protected from sunlight and heat.
Be sure to keep Clarus out of the reach of children.
Pregnancy Prevention
Important Information about Prevention while taking Clarus Click Here.
A Guide For Patients
All the information you need about your medicine in a handy booklet.
Download PDF here
Birth Control Information
For more information about birth control or for confidential counselling call the toll-free number at 1-877-776-7711
Patient Information / Consent / Agreement
Form to be completed in doctor's office.